Schedule: June – July 2023 Intake
Total contact time: 12 hours (total 3 sessions)
Estimated preparation time: 6 to 8 hours in total
Every Saturday, 11 AM to 4 PM (inclusive of 1 hour lunch break)
| | |
| --- | --- |
| Session 1 | 10 June |
| Session 2 | 24 June |
| Session 3 | 1 July |
Do note that lunch is not provided (though we can direct you to the nearest eateries!)
Venue
ITE College Central, 2 Ang Mo Kio Drive Blk E, Level 4, National Education Hub, Singapore 567720
Programme Description
This programme aims to give anyone a robust introduction to captioning for a live theatre show. Each week, participants will delve into theoretical as well as technical understandings of how to create captions – both functionally and stylistically – for not just Deaf but also neurodivergent and general audiences
We will discuss current and sometimes controversial issues in captioning and what to expect as a captioner in rehearsals and shows. This will all culminate into an end-of-course assignment where participants will get to design captions from scratch and operate them for a short 15-minute in-class presentation.
Do note that participants will need to bring a laptop for class activities.
Learning Outcomes
Understand the different needs of Deaf, Neurodivergent and Hearing audiences.

Distinguish between the different types of textual displays.

Apply established or devise new captioning conventions for various script and sound elements.

Apply formatting conventions in caption creation for a short script.

Use a mixture of techniques to describe audio and music within a story context.

Understand the difficulties in describing music and soundscapes accurately.

Troubleshoot common captioning challenges faced during rehearsals and live shows.

Experiment with creative captioning design ideas that match the tone, style and characterisation of a show.

Be sensitised to the unique challenges of captioning for Singaporean shows.
Target Audience
Anyone who has an interest in live theatre shows and is keen to learn how to give access through creating captions that are informative, creative and dynamic.
Accessibility
Please let us know if you have any access requirements in the registration form, and we will do our best to work with you to provide them.
Programme Fee
If you're planning to sign up with a friend, we have a buddy discount! Just indicate that you're signing up as a pair in the registration form, and the discount will be automatically applied. 
For arts practitioners or colleagues from the same organisation or theatre group, this means you can learn together and support each other, especially if you need to miss one session. (We understand that arts practitioners might find it tough to commit 3 full Saturdays!)
Individual
Early bird registration (on and before 26 May 2023): SGD$200 per pax
Standard registration (after 26 May): SGD$250 per pax
Pair [50% off second pax]
Early bird registration (on and before 26 May 2023): SGD$300 per pair
Standard registration (after 26 May): SGD$375 per pair
Note: Your place will only be confirmed upon payment, on a first come first served basis. There's no refund of programme fees once paid, unless the programme is cancelled.
Funding
Eligible persons with disabilities can be reimbursed for the course fees under the Temasek-Trust CDC Lifelong Learning Enabling Fund.
Learn more about the Fund at this website: SG Enable — Temasek-Trust CDC Lifelong Learning Enabling Fund.
Opportunities Upon Programme Completion
Suitable participants will have opportunities for further mentorship and possible training with theatre companies.

Participants will be invited to join a Captioner's collective for practitioner peer support group. 
Registration is now closed.
Indicate your interest for a future intake!
Trainer's Profile: Shai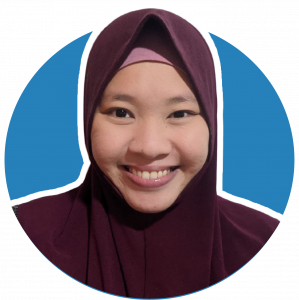 Shai accidentally became a surtitlist in 2012 for The M1 Singapore Fringe Festival and she wasn't sure how to stop. Since then, she has surtitled and enjoys working on many multilingual productions as it allows audiences a glimpse into different cultural worlds. Then, by pure luck, Shai stumbled into Creative Captioning in 2018 in Singapore's first intercultural and disabled-led UK- Singapore collaborative theatre production, And Suddenly I Disappear: The Singapore 'd' Monologues. Under the tutelage of esteemed playwright Kaite O'Reilly and the late Phillip Zarrilli, she learnt how to design open captions in order to give quality access to Deaf, disabled and neurodivergent audiences. Currently, Shai is working towards a professional practice of creative and integrated captioning in disabled-led and mainstream theatre shows. She is continually developing, experimenting and expanding on the practice of Aesthetics of Access in the field of captioning. On her off days, she still works very hard  to caption and translate her toddler's babbling!
Shai is supported in this programme by the Equal Dreams team. Collectively, our team has worked closely with disability communities for years in various capacities — as creatives, digital content creators, accessibility professionals and consultants. Some of our notable consultancy projects in the arts include: M1 Fringe Festival (2021 to 2023), Singapore Art Museum (Selected Exhibitions) and Artwave Studio – The Self-Compassion Lab.
Have a question about our course?
Head to the Frequently Asked Questions page for our programmes
Contact
For further enquiries, please contact us at training@equaldreams.sg