Schedule
Total contact time: 2.5 hours 
October 28th, Saturday, 10AM to 12.30PM
Venue
ITE College Central, 2 Ang Mo Kio Drive, Blk E, Level 4, National Education Hub , Singapore 567720
Programme Description
What is inclusion? How can you do your part to be inclusive toward people with disabilities? Disability Equality Training (DET) workshop gives an insight into the lives of people with disabilities. This workshop aims to stimulate a deeper understanding and broader knowledge of the varied experiences of people with disabilities (PWDs). Through a highly participatory and interactive session, participants are encouraged to think about barriers experienced by people with disabilities by recognising stereotypes and misconceptions. Once equipped with this knowledge, participants may take proactive steps to challenge the barriers in their education institute, workplace, and society.
Learning Outcomes
The participant will be able to:
Understand the definition of inclusivity and its application in real-world contexts

Identify root causes of social barriers faced by disabled people

Play the role of changemaker in support of the disability community
Target Audience
The DET workshop is open to all. It gives non-disabled people a logical explanation of disability and encourages them to become agents of change. It is a method that enables people with disabilities to gain self-empowerment by changing their negative perceptions of their disability and taking up leadership roles.
Accessibility
Our trainer is conducting this programme in Singapore Sign Language. Sign language interpretation will be provided for non-signing participants. Please let us know if you have any other access requirements in the registration form, and we will do our best to work with you to provide them.
Programme Fee
*Pilot run with invited partners: SGD$25 per pax
Standard registration: SGD$150 per pax
Note: Your place will only be confirmed upon payment, on a first come first served basis. There's no refund of programme fees once paid, unless the programme is cancelled.
Registration is now closed.
Trainer's Profile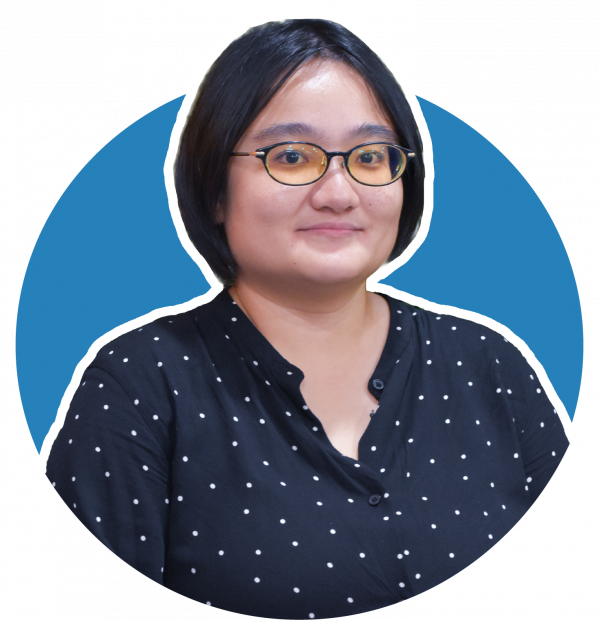 Lisa Loh is a Duskin Leadership Training Program alumni. In 2013, she was selected out of thousands of applicants with various disabilities for the 15th Duskin Leadership Training Program in Japan for 10 months. She experienced internships at various disability organisations, and trained in the field of disability studies and DeafBlind welfare system. The training left a great impact on her life. It has broadened her perspective on disability, and played a big role in her personal journey with her Deaf and DeafBlind identity.
In 2014, Lisa had participated in the DET workshop in Japan. She was impressed with the effectiveness of the content delivery and decided to receive training as a facilitator. Since September 2023, she is officially recognised as a registered facilitator of the DET Forum, in collaboration with the Asia-Pacific Development Centre on Disability (APCD) and Japan International Cooperation Agency (JICA).
In late 2019, Lisa completed her Bachelor's degree with honours in Disability Studies and Counselling. She has been volunteering for projects and advocacy work related to disability, and the Deaf and DeafBlind communities. She is passionate in promoting complete social acceptance and improving the quality of lives of people with disabilities.
Lisa loves animals. In her free time, she enjoys watching wild and domestic animals, both in real life and videos. She enjoys visiting museums too.