You've decided to take the step forward in making your content accessible for Deaf viewers by having sign language interpreters. As you prepare for on-site filming with them, here are some pointers to keep in mind!
Preparing for the shoot
What you need
Some of these are filming essentials, while others are tools that'll equip interpreters to do their job best: 
1. Laptop
2. Audio speaker(s)
3. External monitor or TV of at least 20" to flash annotated transcript or subtitles
4. VGA or HDMI cable
5. Power source
6. Camera
7. Lighting
8. Plain background e.g. full black or white, for easy editing and reading of sign language
Collaborating with the interpreters from the get-go
This benefits all parties: viewers, the interpreters themselves, and those on set on the filming day. 
Improve translation quality and reduce filming time by providing materials early
Early access to materials gives the team ample time to analyse the content and piece together an accurate and clear translation from the source language (e.g. English) to the target language (e.g. Singapore Sign Language). 
Some examples of useful materials include scripts or videos that are related to the filming process. Ideally, these are sent 2-4 weeks prior to the shoot day.
When interpreters are equipped to do better pre-shoot preparation, they can spend less time doing so on-site — reducing preparation time and retakes on the shoot day.
Confidentiality regarding materials and the overall assignment
Please rest assured that our interpreters are professionally bound by the Code of Ethics for Sign Language Interpreters.
The materials accessed will be kept confidential, only to be used for preparation of the filming assignment. Access to them can be removed a day after filming is completed.
If you have any concerns about this, feel free to reach out to us, and we'll be more than glad to clarify or work out a solution together.
Filming day
Setting up on-site
We suggest meeting with the interpreter team at least 45 minutes before filming begins. Besides giving ample time for preparation, set up and clarification, this also allows for audio testing to be done. The audio should be clearly heard by the hearing interpreter.
It is also beneficial for the sign language interpreter to have visual cues such as an annotated transcript or subtitles flashed on a screen during filming — so do factor this in when planning logistics.
Here are some suggested set-ups:
a) Using a professional video camera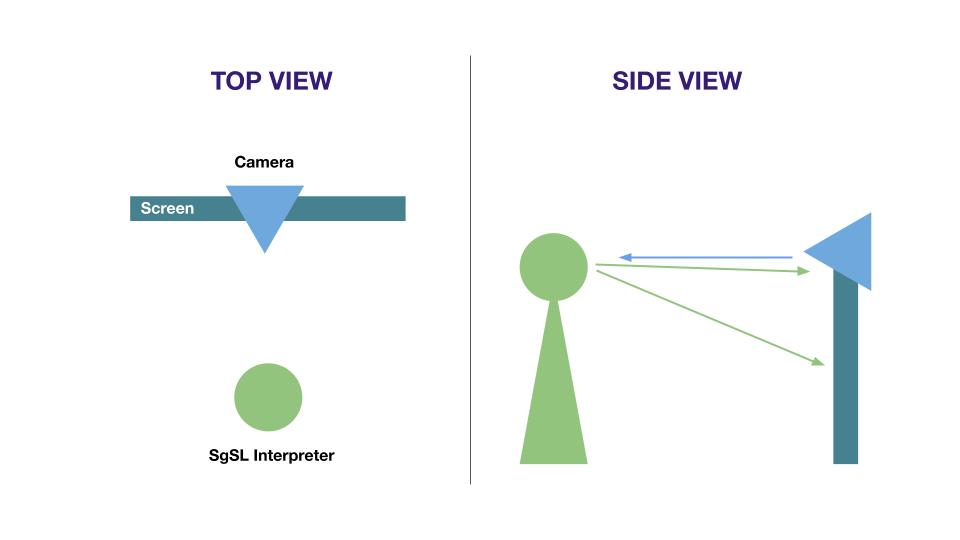 b) Using a prosumer, DSLR or GoPro camera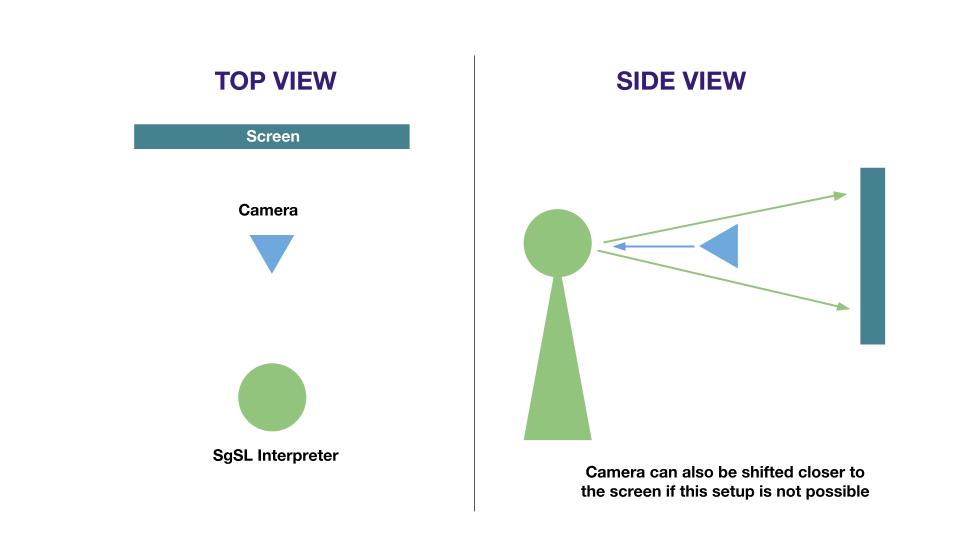 Here's one possible layout for the final cut. For more information on ideal placements of sign language interpreters in media content, check out the link below.
View Equal Dreams' layout guide.
During filming
The interpreter will do their best to do their work in a single take. If needed, the video can also be filmed in segments.
It's also helpful if the video can be replayed on the spot so the team can double check for full accuracy.
To give you a rough estimate of how long filming can take, a 30 minute video can take about 1.5 hours to interpret. This could be longer if there was little to no materials given prior to the shoot day.
After filming
We'll review the whole preparation and filming process with you and/or your company so both parties can learn from it and improve for future events!