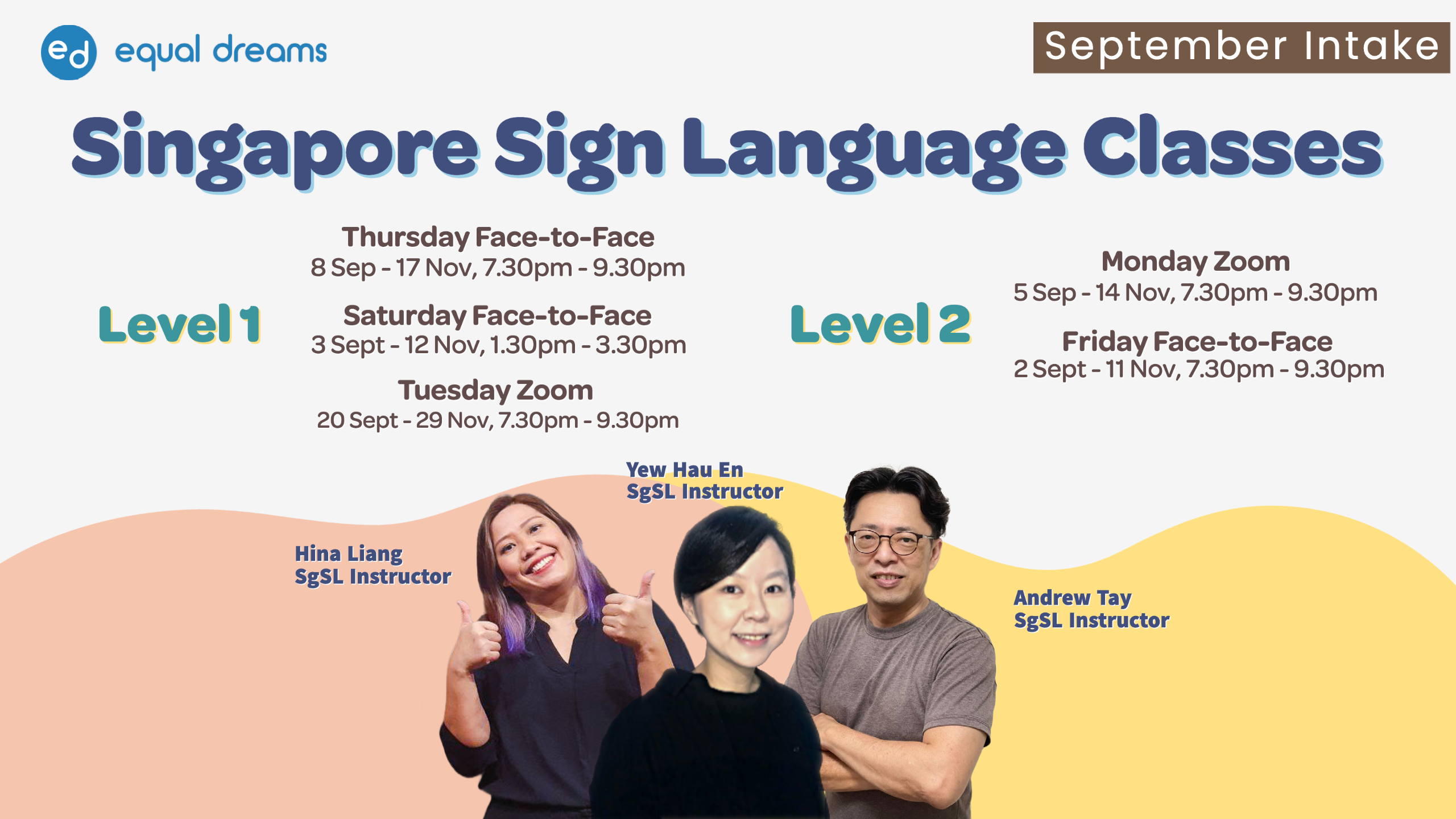 Ready to immerse yourself in a new language learning experience? We currently offer Singapore Sign Language Classes at Level 1 and 2, with both face-to-face and Zoom classes — so you can pick the format that fits your schedule!
Check out the links below to find out more.
Singapore Sign Language Level 1
Singapore Sign Language Level 2
Note: Registration is closed for our September intake, but no worries! Indicate your interest at the link below to be informed of upcoming intakes via email.
Interest Indication Form for Singapore Sign Language Classes