Anthony Chong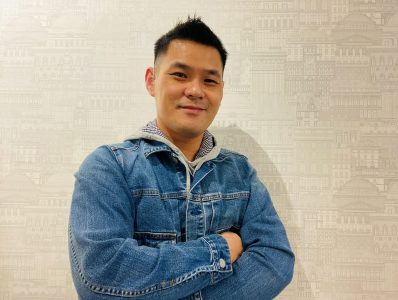 Anthony graduated with two Masters' degrees: Linguistics and Deaf Studies with a focus on Cultural Studies. He was the recipient of the World Deaf Leadership Scholarship, funded by the Nippon Foundation for his second master's degree. Currently, he is a Ph.D. candidate at the University of Malaya, majoring in social science specializing in Deaf identity and Culture.

Anthony has presented on Deaf People and Culture at various conferences and has authored several articles on topics related to Malaysian Sign Language and Deaf community. He is a sought after speaker and facilitator to talk about Deaf people, Deaf culture, and Malaysian Sign Language. The focus of his Ph.D. programme is mainly on the Malaysian Deaf and his research has connected him to the Malaysian Sign Language and Deaf Studies Association and numerous projects in the Deaf community.
He also has wide experience in organising various programmes, such as international camps and training courses with local associations. He has been proactive in the Deaf community since he graduated from secondary school. His experience as a Deaf person from birth provides him the insight and opportunity to work towards positive change in his community. 
---
Ho Koon Wei 
Ho Koon Wei is currently working for BIM translation project.  She is one of the founding members of the Malaysian Sign Language and Deaf Studies Association (MyBIM).  She was a member of the Malaysian Sign Language (BIM) Research Project at the Faculty of Language and Linguistics, University of Malaya. She obtained her Master of Arts in Sign Linguistics specialising in American Sign Language from Gallaudet University, Washington DC, United of America in 2000, making her the first Deaf Linguist in Malaysia. She obtained her Bachelor of Arts degrees in three majors namely Deaf Studies, Mathematics, and Computer Science.
She is a strong advocate of the Deaf community and carries out training for Sign Language Instructors and Sign Language Interpreters while also providing Sign Language classes to the public. She is a much sought after speaker on Deaf issues such as Deaf culture, sign language, and linguistics to the public as well as to the Deaf community around the Asia Pacific region.
---
Jessica Mak
Jessica Mak or fondly known as Jc is a person who fully believes in the interests of sign language through communication with the Deaf community. She was selected to participate in the 4th Duskin Leadership Training in Japan: A Program for Persons with Disabilities in Asia and the Pacific 2002-2003 where she studied about Deaf welfare services in Japan. The Duskin Leadership Training made an unforgettable permanent impact on her and she realised that she has the potential to help Deaf community. Not only that, she was the first Deaf woman in Asian region to represent Malaysia at the Mobility International Women's Institute on Leadership and Disability 2003 in Eugene, Oregon, USA. She was the 1st runner-up for the Most Outstanding Youth of the Year 2007 at AYA (Asian Youth Ambassadors) Awards.
Jessica is fluent in multiple sign languages including Malaysian Sign Language (BIM), Singapore Sign Language (SgSL), Japanese Sign Language (JSL), just to name a few. She is currently based in Singapore with her husband and has worked with the Singapore Association for the Deaf as a Singapore Sign Language (SgSL) Development Officer & Deaf Interpreter for four years. She has been involved in the research and curriculum development of SgSL and conducted enrichment programmes related to the promotion of SgSL and Deaf culture. She is an executive board committee of Deaf Sports Association Singapore (DSA) and founding president of Malaysian Sign Language and Deaf Studies Association (MyBIM) to promote and create awareness on Deaf communities through sports, sign language and deaf culture in both countries. She has conducted various courses and workshops for deaf and hearing youths/adults and the community in Malaysia, Philippines, Macau, and Singapore. 
---
John Xandre Baliza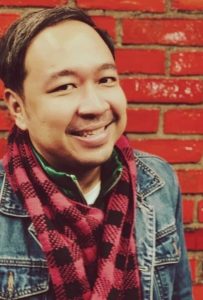 Graduating with a degree in chemistry, John took another route when he joined De La Salle-College of Saint Benilde as a faculty in its Deaf Studies program. He is currently the coordinator for the college's Interpreting Education program, the first IEP bachelor's program to be offered in the Philippines. 
For the past two decades, he has also been a sign language interpreter, having done local and international assignments, including the United Nations in Geneva and Bangkok. His working languages include Filipino Sign Language, American Sign Language, and International Signs. Recently, he was admitted as a pre-candidate to the Association Internationale des Interprètes de Conférence (AIIC), the only global association for conference interpreters.
He was also president of the Philippine National Association of Sign Language Interpreters from 2016 until 2019, which worked closely with the Philippine Federation of the Deaf for its lobbying of the Filipino Sign Language Law.
He has recently started his master's degree in ASL/English Interpretation with concentration on Interpreting Pedagogy at the University of North Florida.
---
Lucy Lim Yoke Kwan
As Director of CYN Communication Services, Lucy Lim Yoke Kwan has over 34 years of sign language interpreting experience in many local and international interpreting events. She has also carried out Interpreting Training programmes and has successfully mentored and guided many sign language interpreters. Currently a freelance sign language interpreter, she hopes to train more interested individuals who have a heart for the Deaf to be capable and competent sign language interpreters. Lucy is a member of the World Association of Sign Language Interpreters, President of Interpreters and Translators Association for Selangor and Kuala Lumpur Deaf Community (JUPEBIM), and a Life Member of the National Association of Interpreters/Translators- Malaysia.

Lucy Lim obtained a Certificate in Interpreting Training from Grant McEwan College, Edmonton, Canada,  is a PSMB-certified Trainer, graduated from National University Malaysia (UKM) with a postgraduate diploma in Translation Studies, and did her Master of Arts (Special Needs) at the University of Nottingham (Malaysian Campus).
Lucy's vast experience in sign language interpreter education includes:
Training

for courses in Deaf Studies, Sign Language & Sign Language Interpreting for Macau Association for the Deaf, Hong Kong Association for the Deaf, Singapore Association for the Deaf, and St Benilde College, Manila, Philippines.

Coordinator

for Introductory course on International Signs on behalf of The Chinese YMCA of Hong Kong for Deaf /hearing Interpreters from the Asia Pacific region.

Curriculum Developer for

Malaysian Sign Language courses/ Interpreter Training Programmes and Sign Language Teachers module.
---
Low Jarn May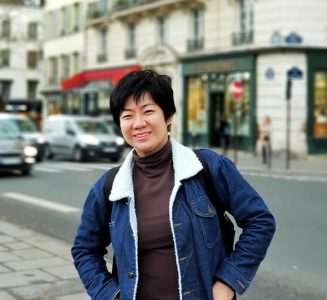 Jarn May is a prominent Deaf community leader and one of the few Deaf interpreters in Singapore. She has been playing a significant role in Deaf advocacy and community development work through her many years of voluntary and pro bono work on Deaf Access, Disability Rights, and Human Rights Advocacy. 
An active volunteer in Singapore, she has received long service recognition for her voluntary work in numerous committees under the Singapore Association for the Deaf (SADeaf), including the Executive Council, Deaf Access Committee (which oversees linguistics, instructor and interpreter committee), Linguistics Sub Committee (Chairperson), Sign Language Instructor Sub Committee, School Management Committee of Vocational School for the Handicapped (now known as Mountbatten Vocational School), Sports Recreation Committee of the Deaf (now known as Social Group of the Deaf), Youthbeat (Chairperson) and Cyberlab. She also sat in Singapore Disability Sports Council as Executive Council Member (1997 – 1999) and Enable2000 Committee which focused on enabling people with disabilities with assistive technology. 
Jarn May also served on the international stage as Secretary for World Federation of the Deaf (WFD) Asia Pacific Board (2000-2001) and had been an official Representative for Singapore in the WFD Asia Pacific Meetings, WFD Congress and, notably, in the 4th WFD Asia Pacific Conference on "Bilingualism in Deaf Education." She also worked with human rights advocates in ASEAN, participated in the UN 8th Session of the Conference of States Parties to the Convention on the Rights of Persons with Disabilities, and co-presented on human rights issues and Deaf issues.
Jarn May's professional background is in the finance sector. She is a chartered accountant and holds qualifications in corporate finance and financial management. Being team-oriented and goal-driven, she is an experienced professional with a successful finance career in the civil, retail, private equity, marine, audit, and furniture industries.